51 Pacemaker Resurrection
Well, introductions were made a couple a days ago, and people expressed interest in what would be the project car at hand. 
First, a little background:  I started looking for a Hudson back when I lived in Michigan.  The salt ate the hell out of the Monobilt body/frame (as you all know), and the old "integrity test" was to jack up a rear corner and see if the doors would open and close.  I looked at a bunch - some looked okay, but none passed the test.  
In the early 90's, I had a chance to visit Bill Albright, and he had a nice blue 51 he was willing to sell for $3500.  My kids were small and money was tight, so I ended up with an Opel Ascona for $900, but that's a different story.  Great car, BTW - and I LOVED the fact it was completely rust free!
Fast forward a bunch of years.  I'm back living in CA, and began the search for a Stepdown.  There were some seriously crappy cars out there - and the lowest prices started at $900-1000 for an incomplete shell of a car.  Cars so badly sunbaked you had no idea what color they were originally from the outside.  
The search was widened, and there was indeed a huge price gap between crusty field cars and something marginally presentable.  Not that I mind crusty field cars; I'm just averse to spending over $1000 on a shell.  
Then, I mention the need for a Hudson as my next project to the guy buying the hot rod.  The hot rod wasn't in great shape when I got it - just a rolling crusty shell and some fabrication.  Anyway, I finally have pictures to share!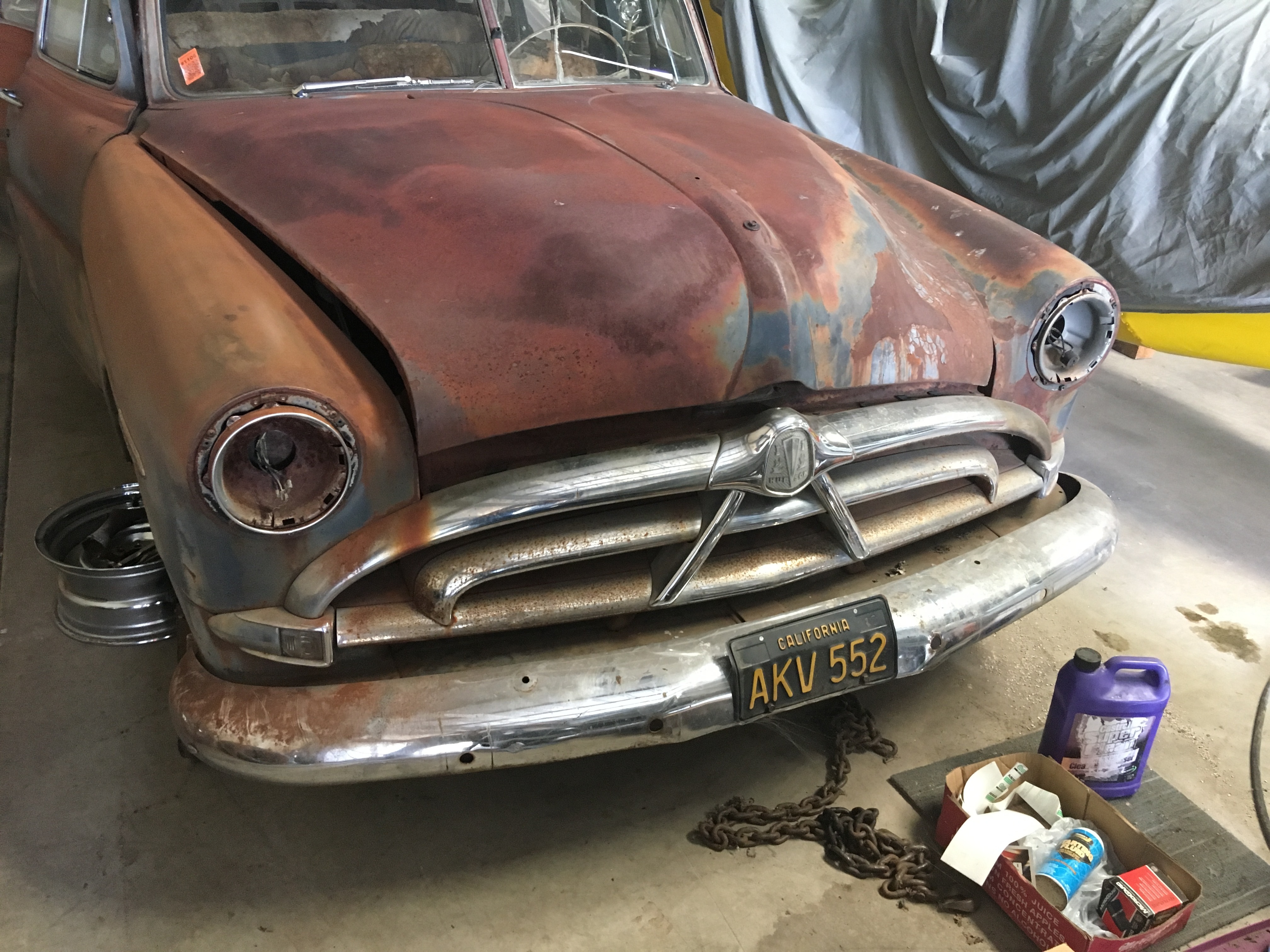 Chrome appears to be there and reasonably straight; bezels and hood ornament are missing.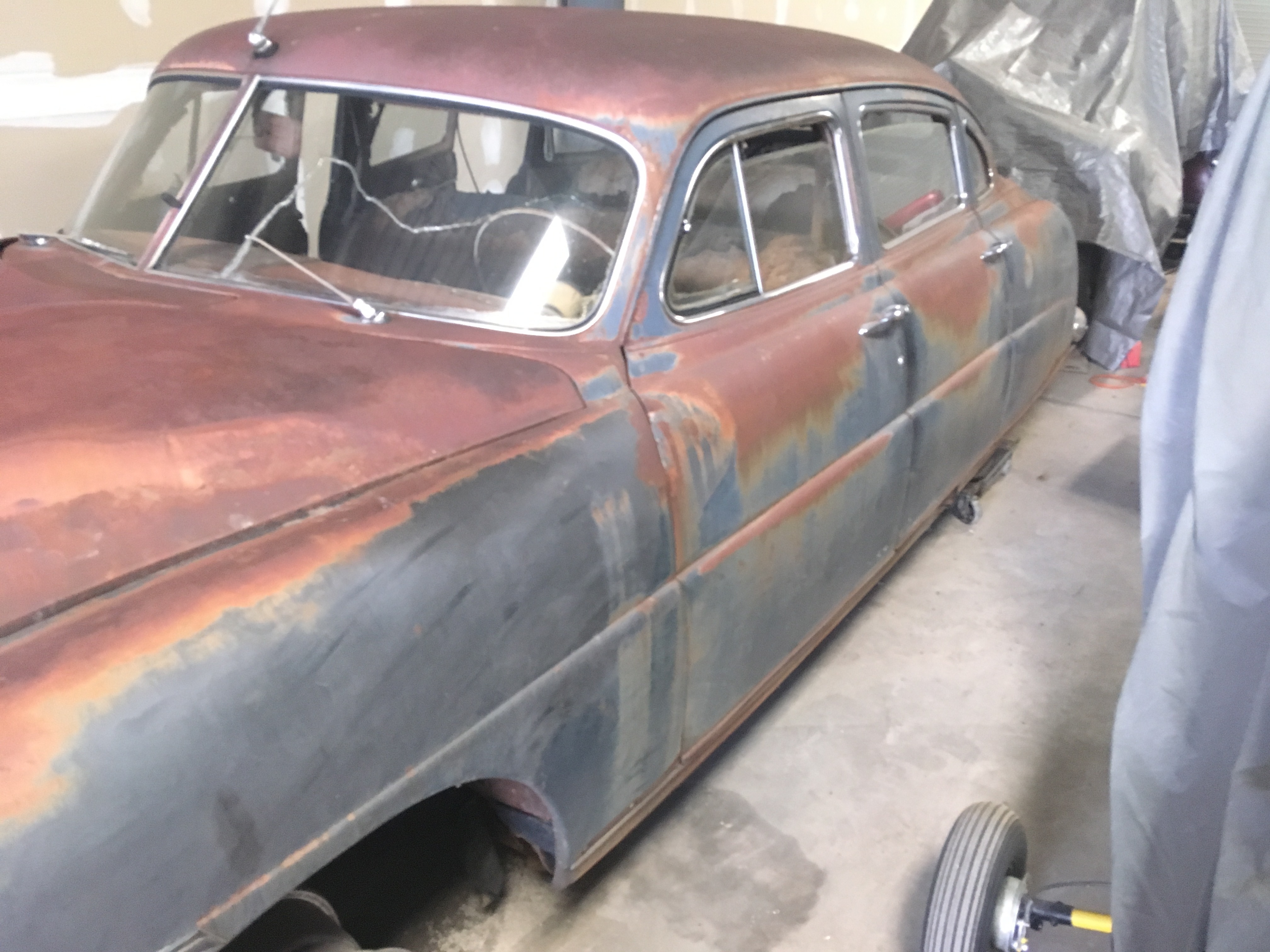 Driver's side glass is cracked.  that will have to be sourced.  Body appears straight and the paint (what's left) is original, not a repaint.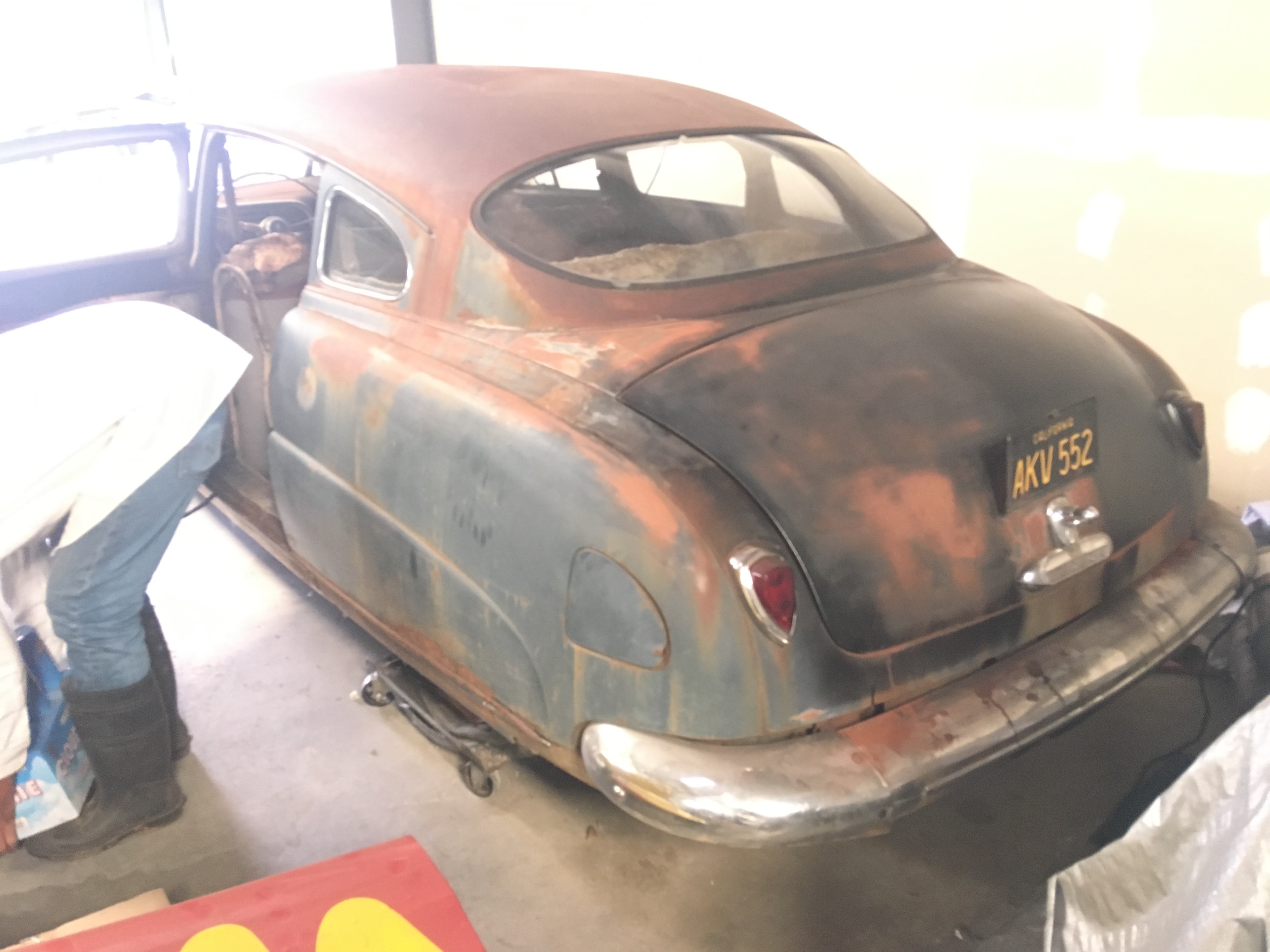 Backside.  That's a '63 plate, and it doesn't appear to have had a '64 sticker on it.  I'm fairly certain this was a CA car for most, if not all, of its life.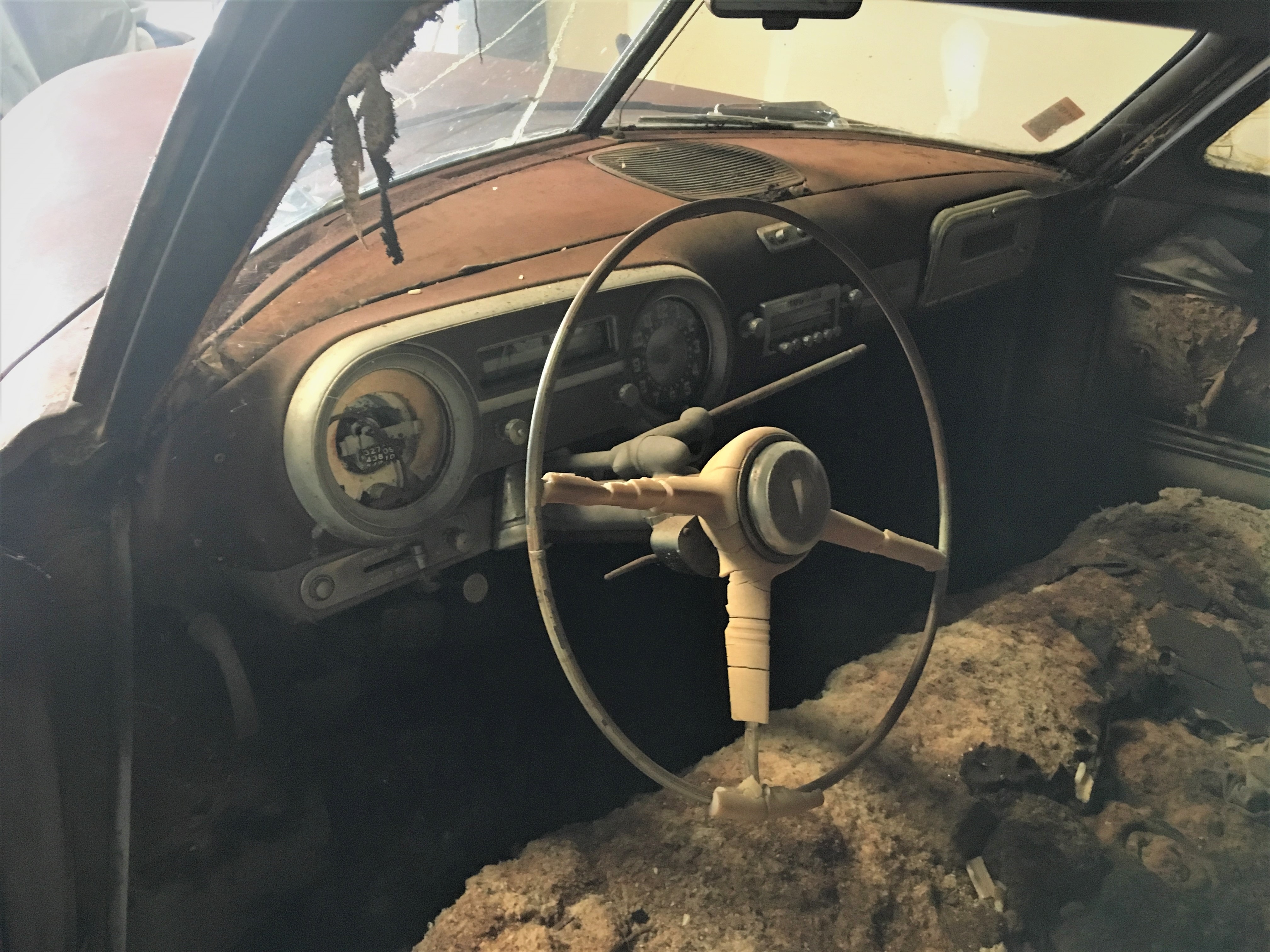 The interior is what I'd expect for a sunbaked car.  Steering wheel, speedometer need replacing and all the chrome will have to be replated.  The nice thing is I have a specific plan for the interior, and starting with nothing is well...good!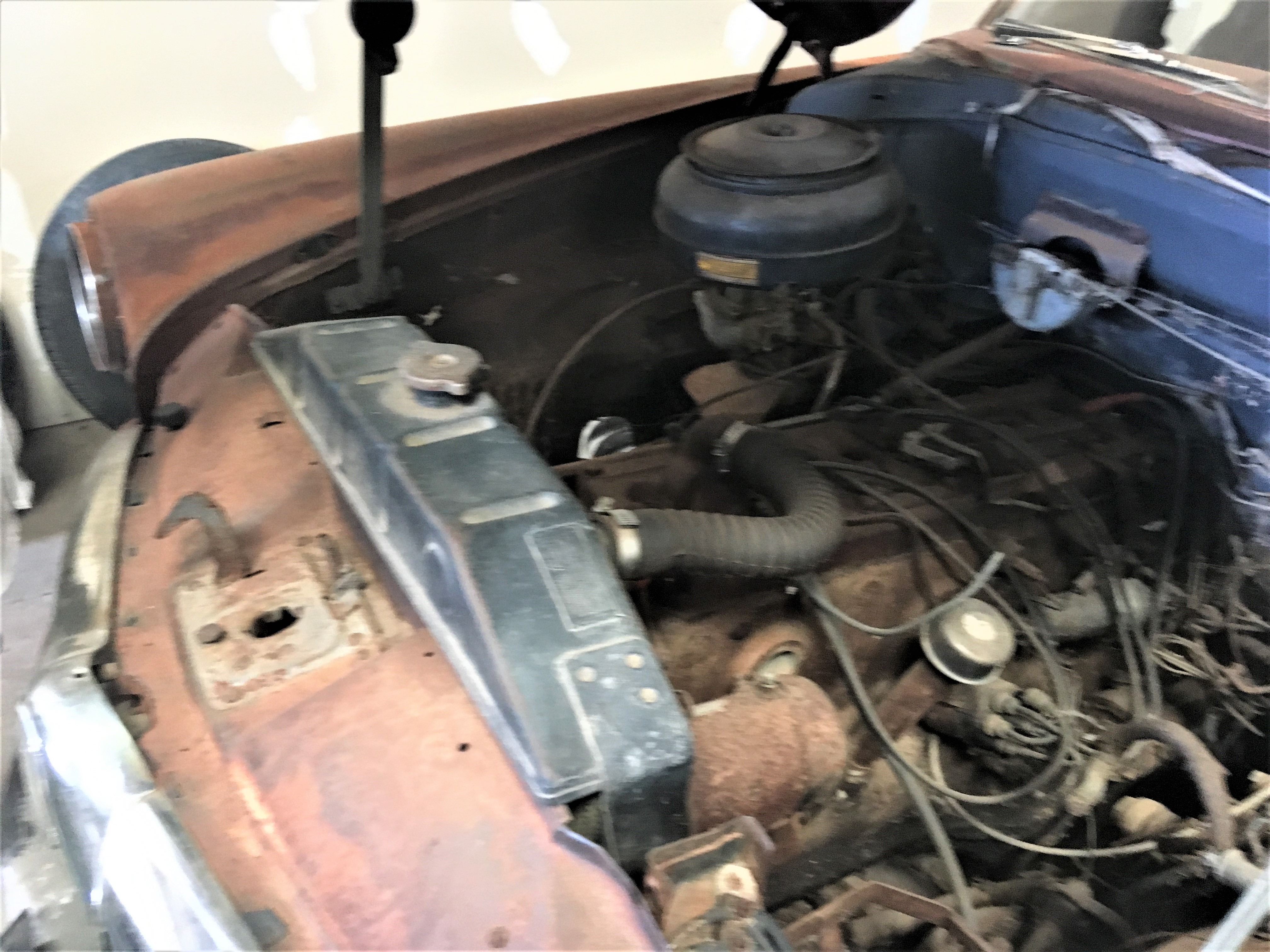 The 232 appears intact and unmolested.  I have no idea if it's free or not, but considering it still has its oil bath air cleaner, there's a good chance it will turn over.  If so, a little penetrating oil on the valve stems and it may light off - but I'm probably being optimistic.  
I'm getting it from a guy who's in his mid 70's, and had planned to put a Cadillac 500 Eldorado drivetrain in it (!?).  I'm not a fan of anything other than a Hudson engine in a Hudson, so it makes me feel good to know this one will be returned to the road with a period correct driveline.  It may be the 232, it may be a 308, or....
Anyway, it shows up next weekend now.  Slight delay, and that's fine - I have other projects to tend to!  Wish me luck! 
Comments