Routine 70 year maintenance, 1929 Essex
The Stewart Warner vacuum fuel feed is now piped up and operational. It is now drawing off of a gas can placed in the rumble seat floorboard and connected to the fuel line at the tank connection. 

Moving on from fuel related maintenance but remaining in the realm of instrument tubing, we now have an operational oil pressure gauge! I will eventually locate more appropriate looking flare fittings and change them out but right now peace of mind is more important.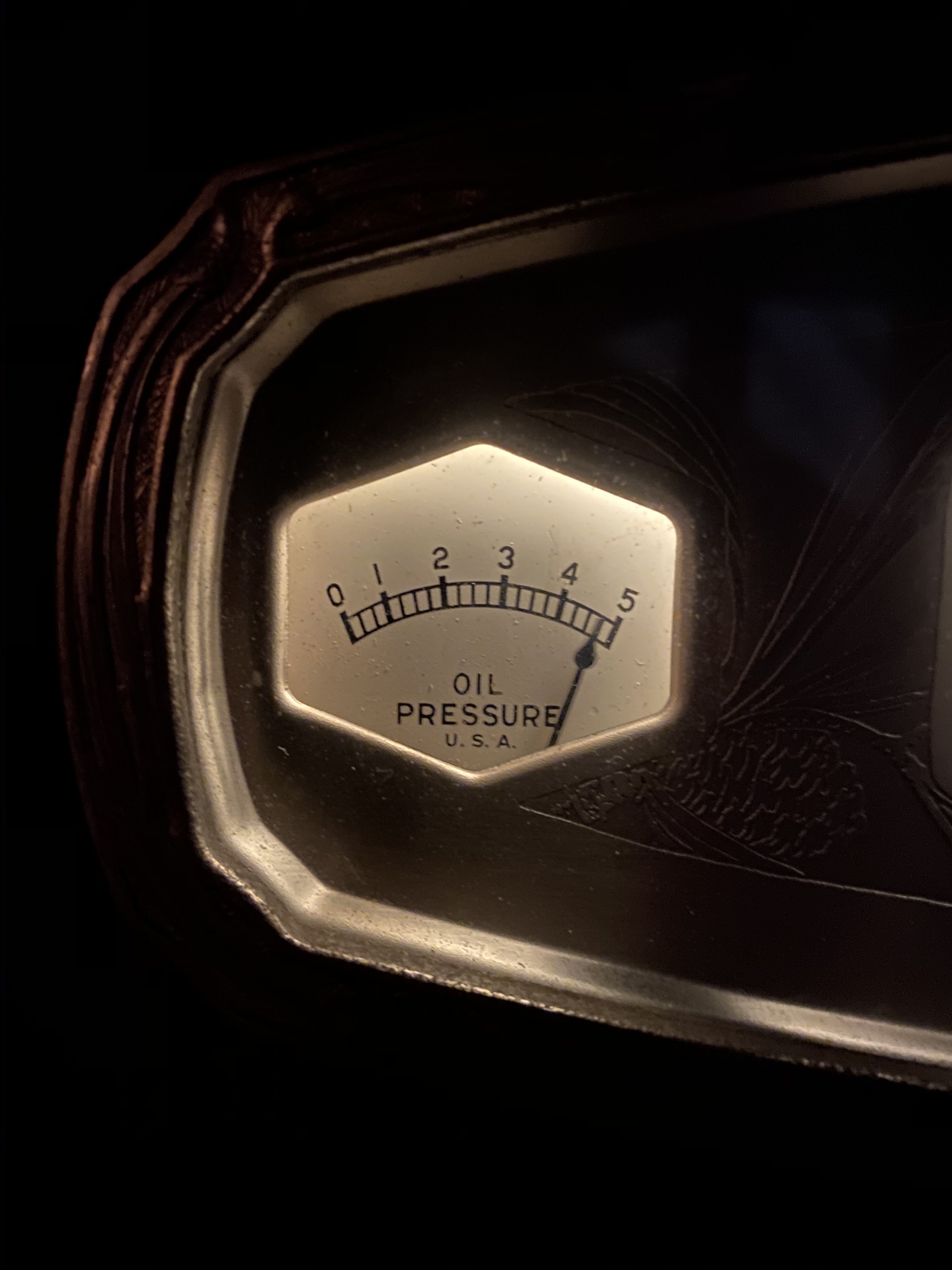 It was a pleasant surprise to find the gauge itself was fine, and the lack of tubing was the only issue. 

 With the exception of a teensy cotter pin, the Alemite bayonet grease gun is scoured, overhauled and ready to fill with the same red lithium grease that goes in my 1940 9N tractor and 1948 Ferguson cordwood saw.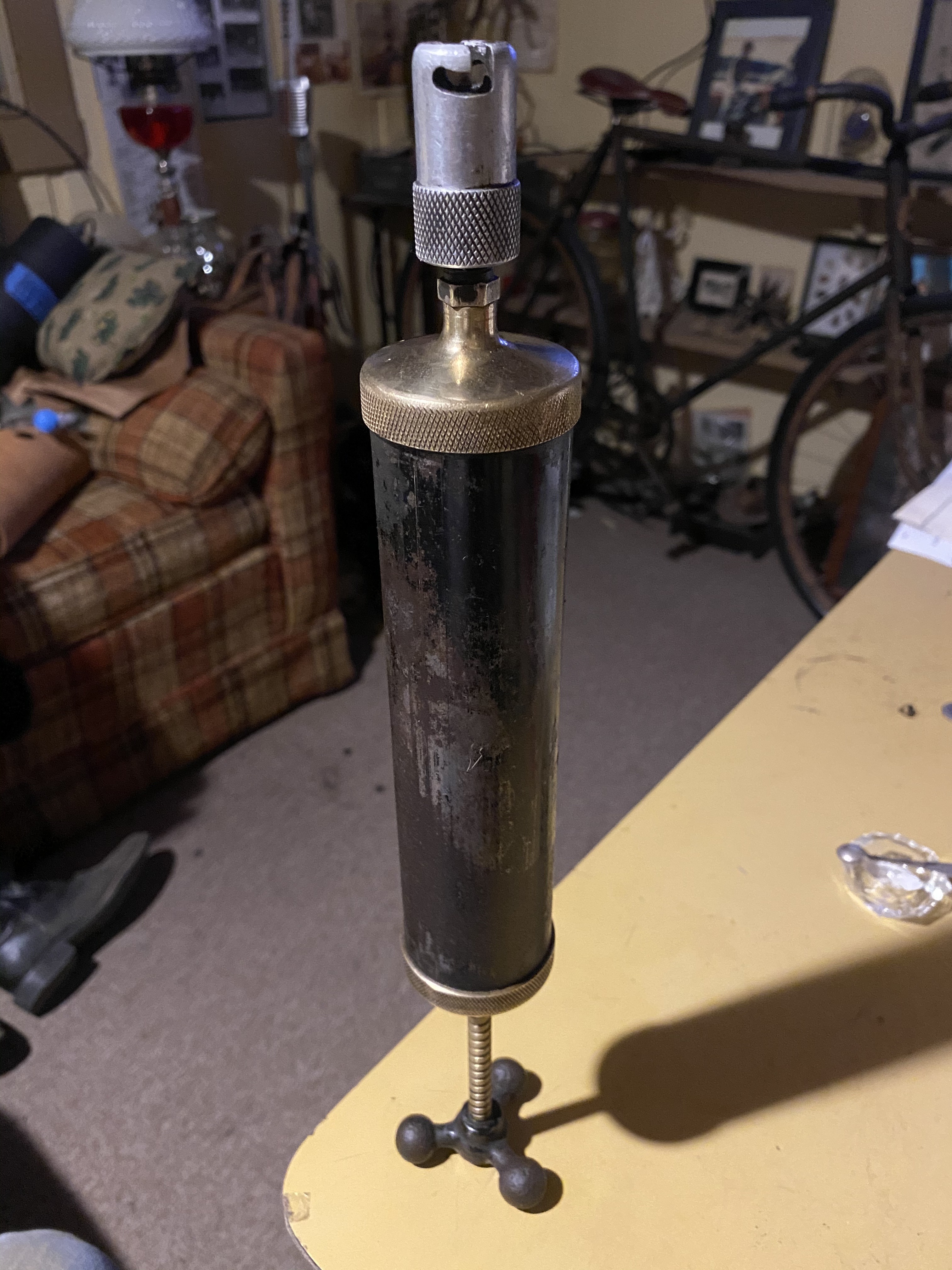 The crank handle was askew because the end plate was bent slightly. I held my breath and gave it a few firm raps with a rawhide mallet, truing it up at risk of creating a stress crack in the brass.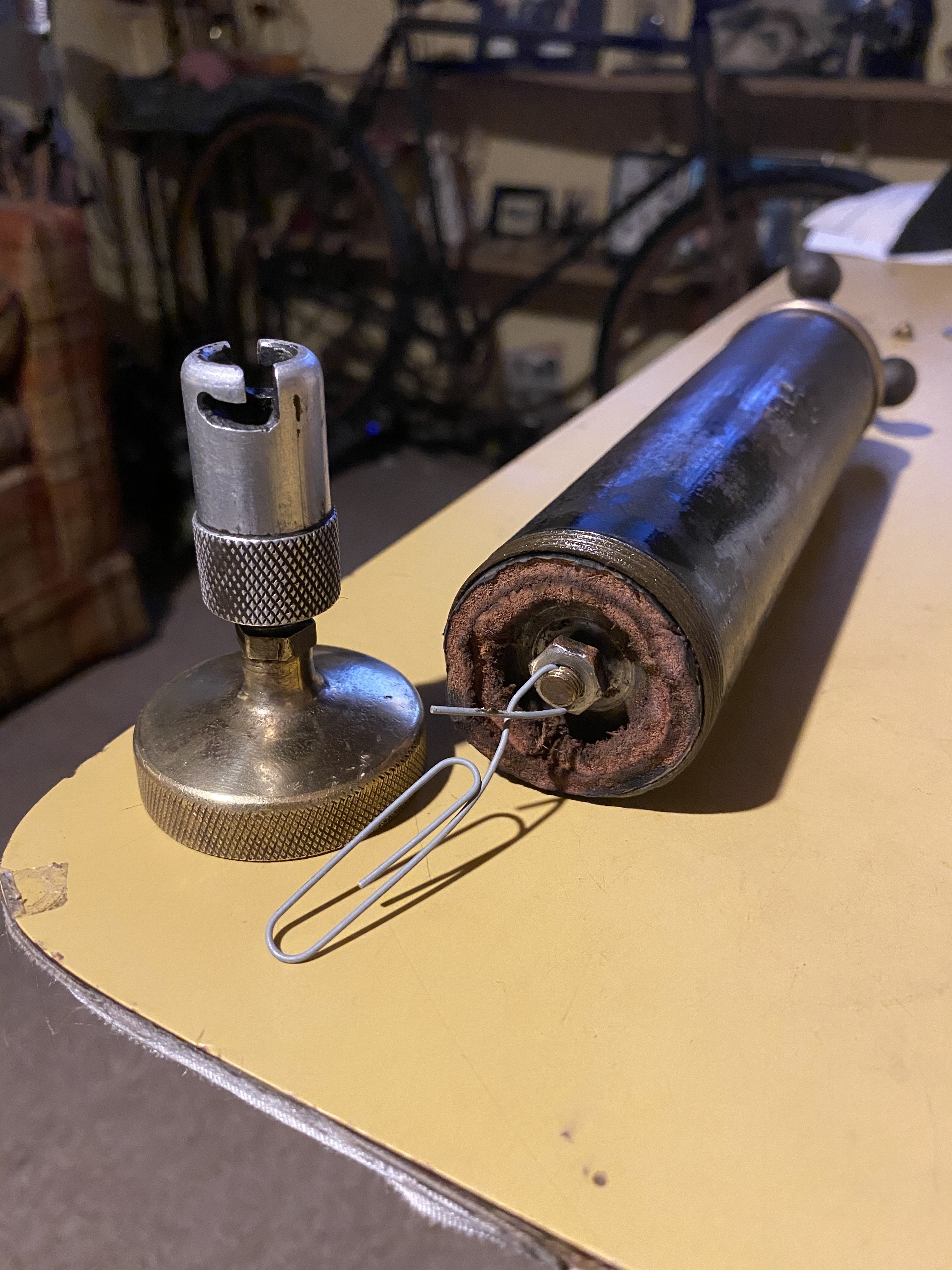 Here's the replacement leather seals I made for the grease gun.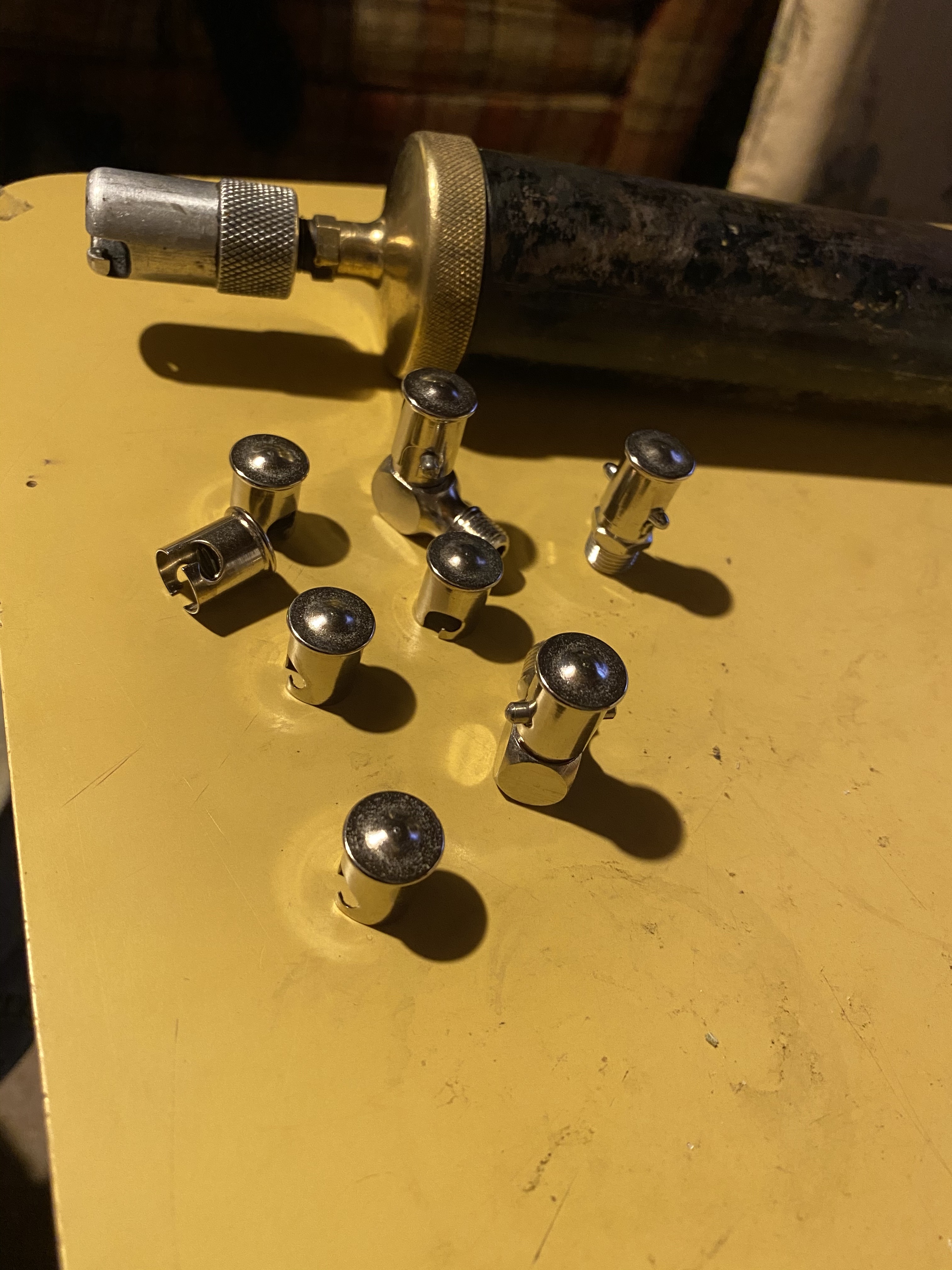 Turns out I needed a few more fittings so I ordered some nice covers to keep the grit out. Since we are in a sandy area I have successfully fought the urge to drive around the property with open grease ports. Now  all the ports have been meticulously excavated wIth toothpicks, and have clean bayonet fittings in place. 
I don't think I have ever been so excited to do a chassis lubrication, ever! After that comes the clutch, transmission, steering box and differential fluid changes. 
Comments